Same Day Sign Up & Wood Pallets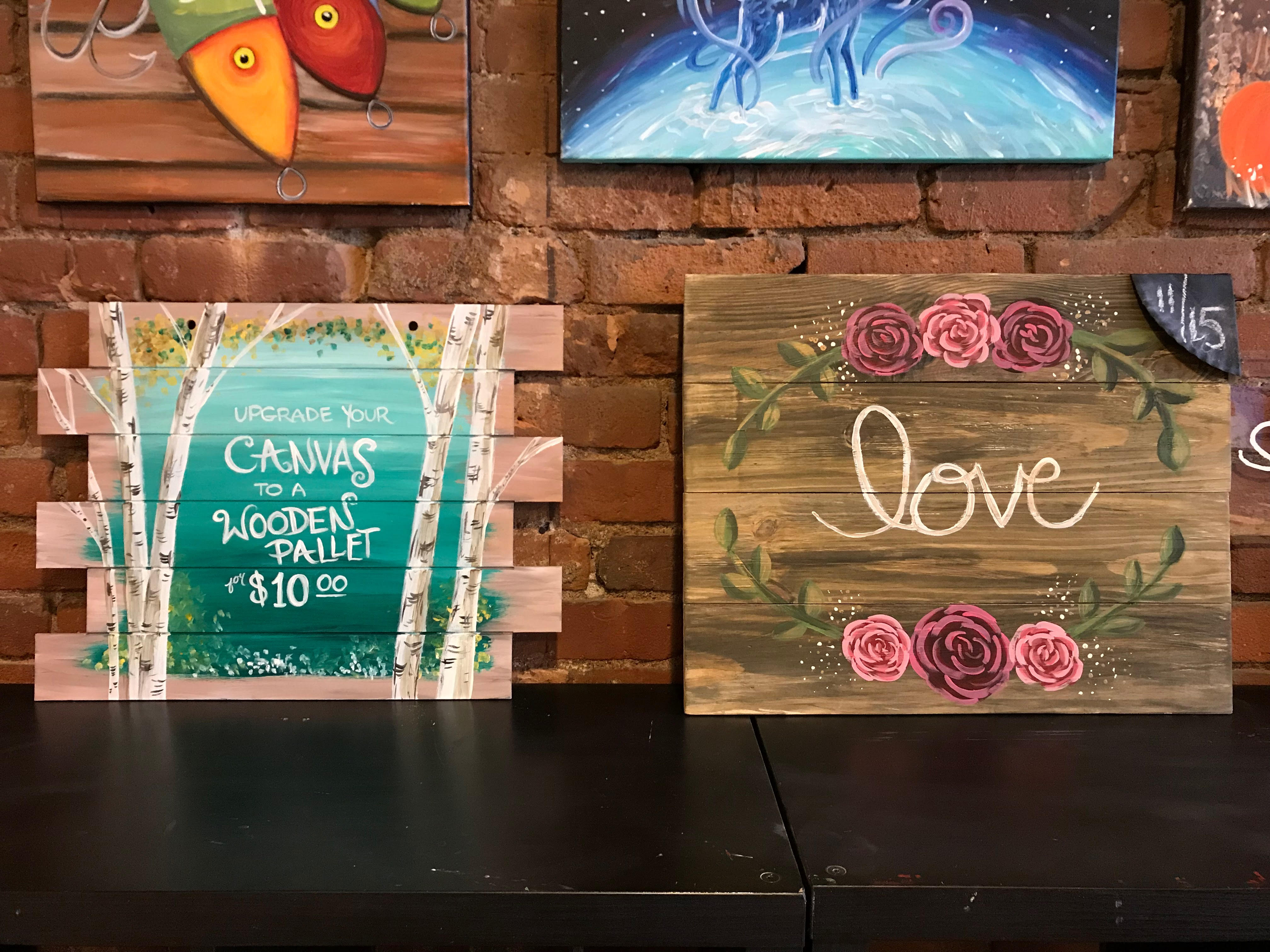 Happy fall, artists! We just wanted to keep you in the loop on a couple promotions that we are currently running at our paint and sip studio. Our same-day-sign-up promo was so successful this summer, that we've decided to continue to offer it this fall. If you decide to sign up for a future class the same day/night you are painting with us, you will receive $10 off each seat purchased. For example, if you purchase 5 seats for a future painting, your total savings will be $50!
In addition to our same-day-sign-ups, we will also be offering $10 wooden pallet upgrades for each of our canvas classes. Our pallets are sized 10x30'' and 16x20'' to match your home decor needs. Just let one of our artists/bartenders before class that you'd like to upgrade, and we'll be sure to swap out your canvas for a sturdy wooden pallet. We are looking forward to painting, drinking and having fun with you all this fall!