HP Week!
Are you a fan of the boy who lived? Well check out all of our cool HP inspired paintings!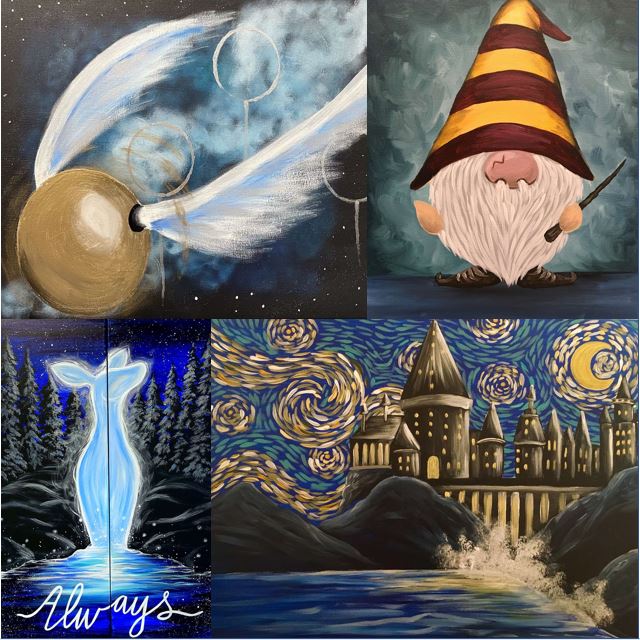 These paintings are perfect for muggles and wizards a like. We have 4 paintings coming up:
Tuesday, May 25th at 6:30-8:30pm - After All This Time Date Night
Expecto to have a great time with your loved one ;)
https://www..../event/530492
Wednesday, May 26th 6:00pm-8:30pm - Magical Gnome
You're a wizard, Hairy Gnome
https://www..../event/519148
Thursday, May 27th 7:00pm-9:00pm - Grab the Gold
Grab your broom and set off on an adventure in the world's most amazing game!
https://www..../event/513824
Friday, May 28th 7:00pm-10:00pm - Starry Night Wizards Castle
This painting will be perfect for any wizard that wants to combine a famous painting with a famous book.
https://www..../event/513810
Sirius-ly though, it's going to be a magical time!