Custom Creation
At Pinot's Palette, we host private painting parties for a wide variety of occasions – birthdays, bridal showers, corporate team building, alumni events, etc. Whenever you book a private party with us, you get to select your own painting from our extensive library of well over 3,000 artworks. However, did you know that you can also have one of our artists create a personalized painting for your special afternoon or night for a flat fee of just $150?!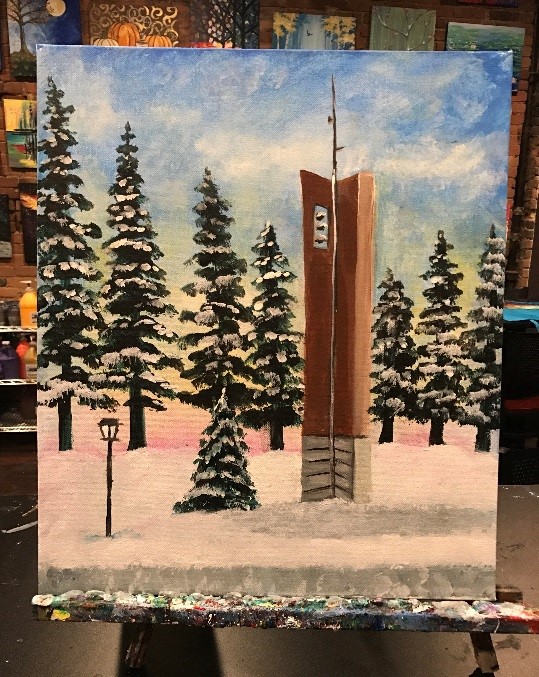 Here's a brief overview of the custom painting creation process:
We send you a custom painting creative brief PDF for you to fill out, which includes questions such as:
o Tone of your event (team building vs. just for fun)
o Mission statement of your company / event
o Company values or other key communication for the event
o Important images and/or colors to include
There's also the option to turn your custom painting into a variety of different formats:
o Jigsaw Puzzle (attendees paint individual portions of the larger, entire image)
o Musical Chairs (attendees start out painting on one canvas, then rotate to different seats/canvases throughout the class)
o Mystery (attendees will not know what they are painting until the very end)
Once the custom painting creative brief is completed, one of our artists will spend time creating an initial sketch. After that is sent to you for edits, our artist will then complete two rounds of rough draft paintings (with revisions) before completing your final painting!
The photo above is a custom painting one of our awesome artist created for a university alumni event. For more information, call us at 509.290.5098 or send us an email at spokane@pinotspalette.com