Upcoming Events!
Happy March, everyone! In addition to the several glow-in-the-dark / black-light classes that we wrote about last week, we also wanted to highlight a few other specialty classes that we have on the docket for the next couple months: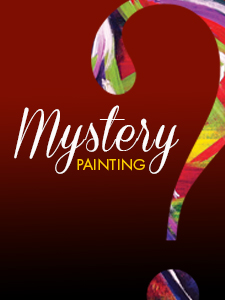 - Saturday, March 25th – "Moonlight Promenade" (a brand-new date-night style painting)
- Sunday, March 26th – "Happy Camper" (we will be painting this on jumbo, 24''x36'' canvases)
- Saturday, April 1st – "Mystery Painting" (in honor of April Fool's Day, of course!)
- Wednesday, April 5th – "Friends At Sunset" (painting-it forward-fundraiser for SpokAnimal)
Just so you know, we always welcome suggestions for painting classes. Feel free to send us a picture of a beautiful scene that you think would translate well into one of our class offerings. Our artists are always looking for inspiration! And finally, if you work or volunteer for a local non-profit organization, and would like to host a painting-it-forward fundraising event with us, please reach out!