November, November... it's almost November!
As October winds down we start thinking about the holiday season....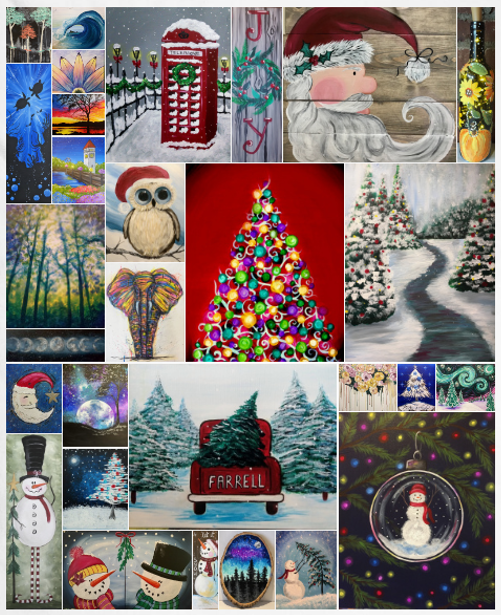 We have so many fun paintings coming up for the month of November and into December. From pumpkins to snowmen to Christmas trees we have something for everyone! Check out some of our favorites below:
Vintage Snowman 10x30" – 11/1
Old World St. Nick on wooden pallet – 11/2
Frosty Ornament Wine Bottle - 11/6
Joy Wreath 10x30" – 11/7
Starry Northern Lights - 11/8
London Holiday (Spokane Original!) - 11/9
CHUNKY KNIT BLANKET - 11/11
Under the Mistletoe Date Night - 11/16
Hootie Christmas - 11/20
Jolly Christmas Lights - 11/30
We hope that you find something you like so that you can Paint. Drink. Have Fun. with us in November!