Painting It Forward Again
Every year, we host a special fundraiser and 'art tasting' event, and we let our fans on Facebook vote to decide where the proceeds will go. We're so excited about this year's benefitee, Giving Back Packs!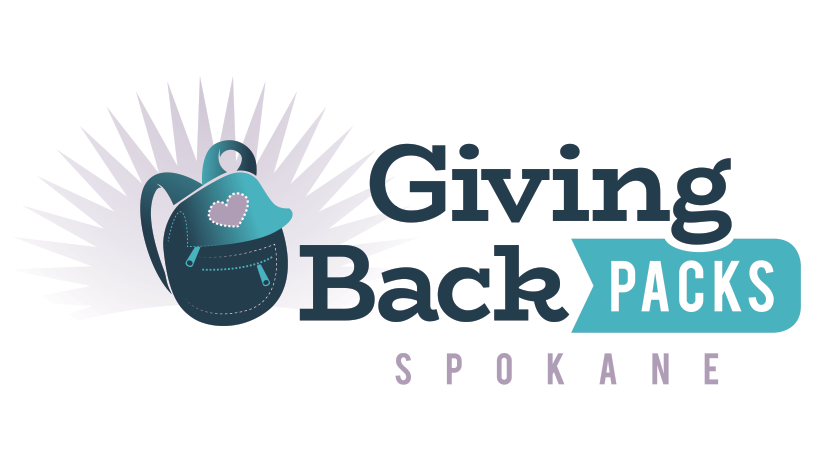 Giving Back Packs is a charity that began in Spokane that has been making waves in nearby cities as well. It's been gaining traction, however, and other cities have hopped on board this spectacular cause!
On their website, their founding statement reads, "Giving Back Packs reminds us that behind the debates and news stories about homelessness are people who have simple needs—snacks and clean socks, a toothbrush, a smile, a conversation. Solutions can start here." They remind us that behind all the politics and talk about what to do to fix the issue, there are real people with real, immediate needs. That couldn't be more true.
As a business in downtown Spokane, every day we see dozens of homeless people passing by. In the winter, it can be especially terrible to see. It's easy to typecast them as vagabonds and bums, but the reality is anyone can become homeless in an instant, especially in a time when over half of Americans are living paycheck to paycheck. It is a ruthless, trying state to find yourself in, with an unforgiving system in place that often prevents them from getting off the street again. For all they go through, so many have good hearts, a sense of humor, and a whole font of experiences that make them complex, real people.
We like Giving Back Packs because they remember that fundamental humanity in all people, and they strive to fulfill the basic and pressing needs of the large homeless population in our community.
Come down on March 1st and help us support them! The event will feature wine specials, complimentary snacks, music, a silent auction, and the opportunity to shop our signature paintings. So grab your friends and help us raise money for the greater good of this amazing organization.
Mini 10x10 self-guided paintings will be available to create for $12. Other options include painting wine bottles or mini tote bags for $10 or wooden pallets, 16x20" canvases, and 10x30" canvases for $25. These proceeds will be donated as well.
This is an Open House type of format, so stop by whenever you can make it. There is no cost to attend, but we ask that you register for this event so we can get an accurate head count!
https://www..../event/393129