Stage Painting Sale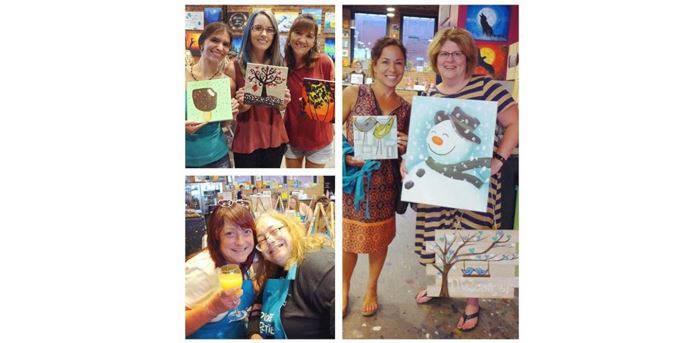 This past Wednesday evening, we raised over $1,000 for the Spokane Humane Society during our annual Art Tasting fundraiser! However, we aren't going to stop spreading the love there. We will be donating proceeds from the remainder stage-painting purchases to the Spokane Humane Society, so be sure to swing by our studio between 11-4pm on Monday, Wednesday, Friday to check out our remaining canvases! Every painting you see displayed in our main studio space is available for purchase.
Price breakdown for stage-painting purchases:
$20 for 1 painting
$15/painting for purchasing 2-4 paintings
$10/painting for purchasing 5+ paintings
Thanks again to all of you who painted-it-forward with us this past Wednesday. Cheers!