Open Studio Sessions
Calling all artists! In addition to our weekly public painting classes, we also offer open studio sessions a couple times each month. These sessions are a little different from our typical public classes in that no prior reservations are necessary. So if you're feeling the urge to paint, drink & have fun on one of our open studio evenings, simply show up and get creative with us!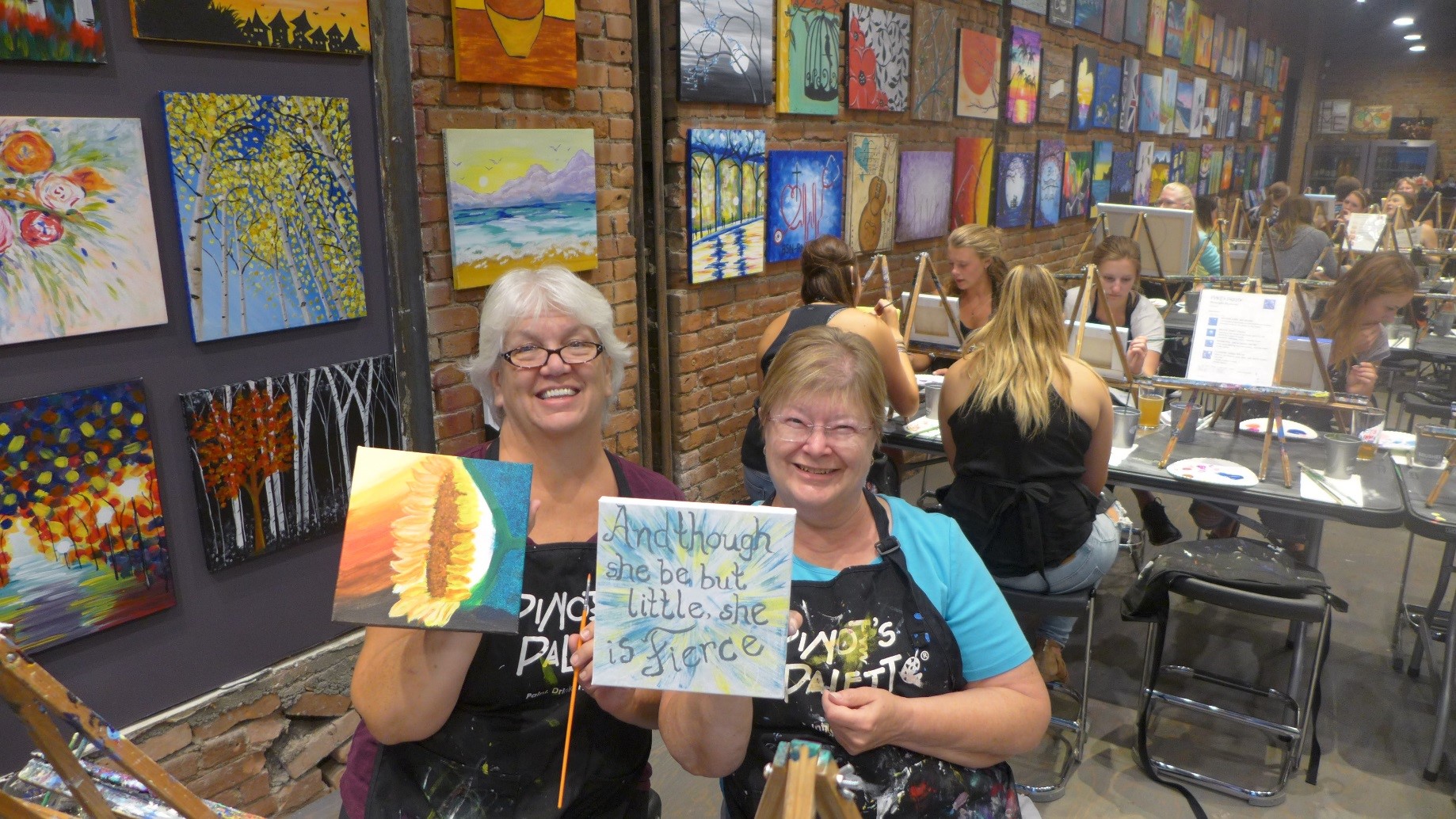 During open studios, we offer 8x8'' mini self-guided paintings for $10 (if you're feeling brave, feel free to paint on a larger 16x20'' canvas for $25). We have about 40 different paintings to choose from, and everyone paints their own work of art at their own pace. We also have artists walking around to offer assistance, as well as encouragement 
Since Halloween is just around the corner, we also have some cute plastic pumpkins you're welcome to paint instead of a canvas. And as always, our bar will be stocked full of local wine and microbrews to whet your palate!
Our next open studio sessions are:
1) Wednesday, 10/12 (6-9pm)
- This particular open studio is also a special fundraising night for Volt & Rough Start Horse Rescue
2) Tuesday, 10/25 (6-9pm)