A Hand With Knitting
It's getting to be that time of year again--when the weather starts getting chilly and the boots and sweaters make a grand comeback in wardrobes everywhere! Be they scarves, blankets or booties, it seems like knit pops up everywhere once fall comes in full force!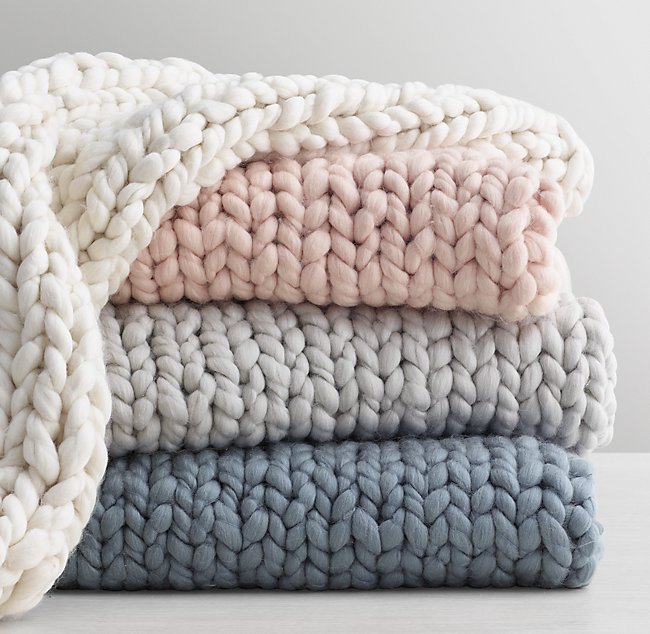 The history of knitting is a long one, but maybe not as long as you may think. It dates back to 5th century Europe in the Middle East. Despite how synonymous it seems with wool, it seems to have its origins in cotton fibres rather than wool. It awsn't until Europe took it up the craft that wool traders made such a significant dent in the market.
Knitting became popular because it does not require a loom like weaving did, making it far easier to begin and travel with. It became so important to the Scottish that whole families were involved in knitting. From their plaids to the stockings, the Scots became masters of knit work.
During the industrial revolution, the stocking frame or mechanical knitting machine, made the practice much quicker and more accessible. These were largely home devices, though, and industrialization was shunned by and large in the knitting community, despite how much faster it made the craft. However, while hand-knitting was declining in the mass market industry, it was increasing heavily as a home hobby.
In the 1920's, knitwear boomed int he Western world, from sportswear to neckties. Fair Isle and Argyle styles became especially popular and remain so today. Coco Chanel also made frequent use of it in her fashions and Vogue patterns.
During the Great Depression, knitting continued to rise in popularity, incorporating zippers and synthetic materials into the traditional patterns. However, it was more due to necessity than idleness that kept the craft at large. Through the 60's and 70's, the trend transitioned more to 'casual wear' styles than formal, and in the 90's, the hand knitting largely declined.
However, there's been a revivalist movement of the hobby in the most recent decade. As DIY crafts have become more popular and new fibres have been introduced to take advantage of the craft, knitting has once again resurged as a both a pastime and a business. There's even been a trend of 'yarn bombing' or 'graffiti' worldwide, where activists make public art pieces and statements by knitting onto public property itself.
At Pinot's, we love experimenting with new creative pastimes. Knitting can feel quite intimidating to a newcomer to the craft, but we've found great joy in making knit blankets by hand--with no needles! The large-knit, chunky blankets in chenille yarn have proved themselves to be comfy and warm, and the satisfaction of learning such a historic and long-standing craft has made it all the better! We're doing quite a number of knitting classes this season, so get in while the gettin's good!
https://www....pokane/events