March Drink of the Month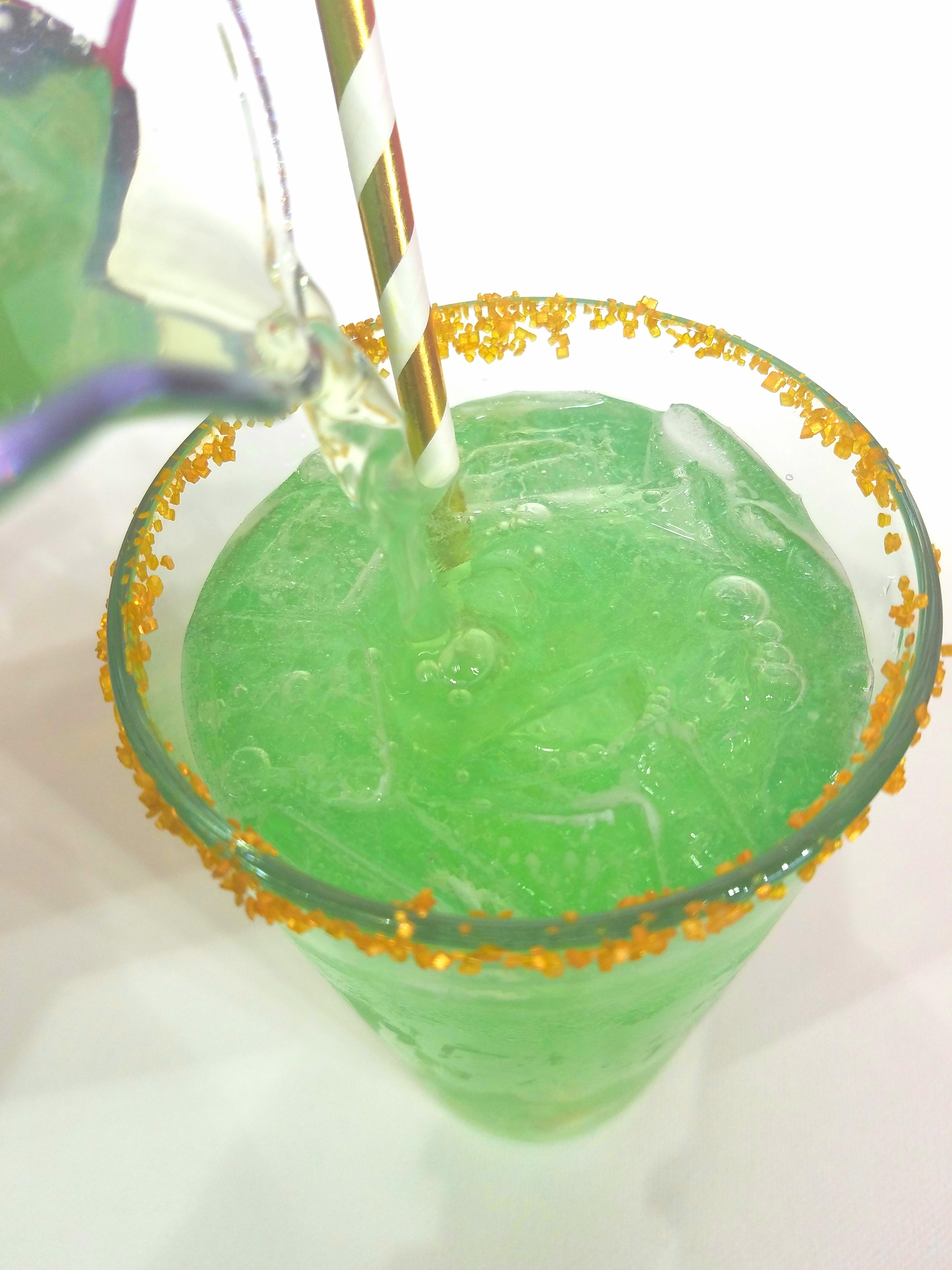 Here at Pinot's Palette, most everyone knows our motto: Paint, Drink, Have Fun. Guests arrive ready to create a masterpiece, have fun with their friends, and drink - so we decided to jazz up the menu a bit!
Each month we'll be featuring a Drink of the Month, in addition to our new cocktail gallery. Kupid's Kiss has been our February special, and WOW have you guys enjoyed those! So far this month we've served 195 of those Kisses, and coming up in March we've got a green treat coming your way - The Angry O'Riley! This green goodness is crafted with crisp apple cider made from juicy granny smiths, tart key lime juice, pure agave nectar, and a splash of blue raspberry to create that vibrant green. This lovely libation is served on the rocks with a gold sugared rim - yum!
If apple isn't your cup of...well, wine - we've got a plethora of new beverages to choose from, as well as our classics. The Bob Ross, which comes to you in a pilsner full of bold blue liquid courage, is quickly becoming a fan favorite while the Pinot Colada isn't far behind. However, nothing seems to beat our #1 best seller for almost 6 years now... you guessed it ladies, Cupcake Moscato!
So whether it's an ale in your glass or a colorful cocktail, we raise our glasses to toast to you! Cheers friends, see you all next time!
#PinotsPalette #Cocktails #PaintDrinkHaveFun #ThingsToDoInTulsa #NewDrinks #PaintandSip #TulsaPaints