Christmas Cocktail: Christmas Punch!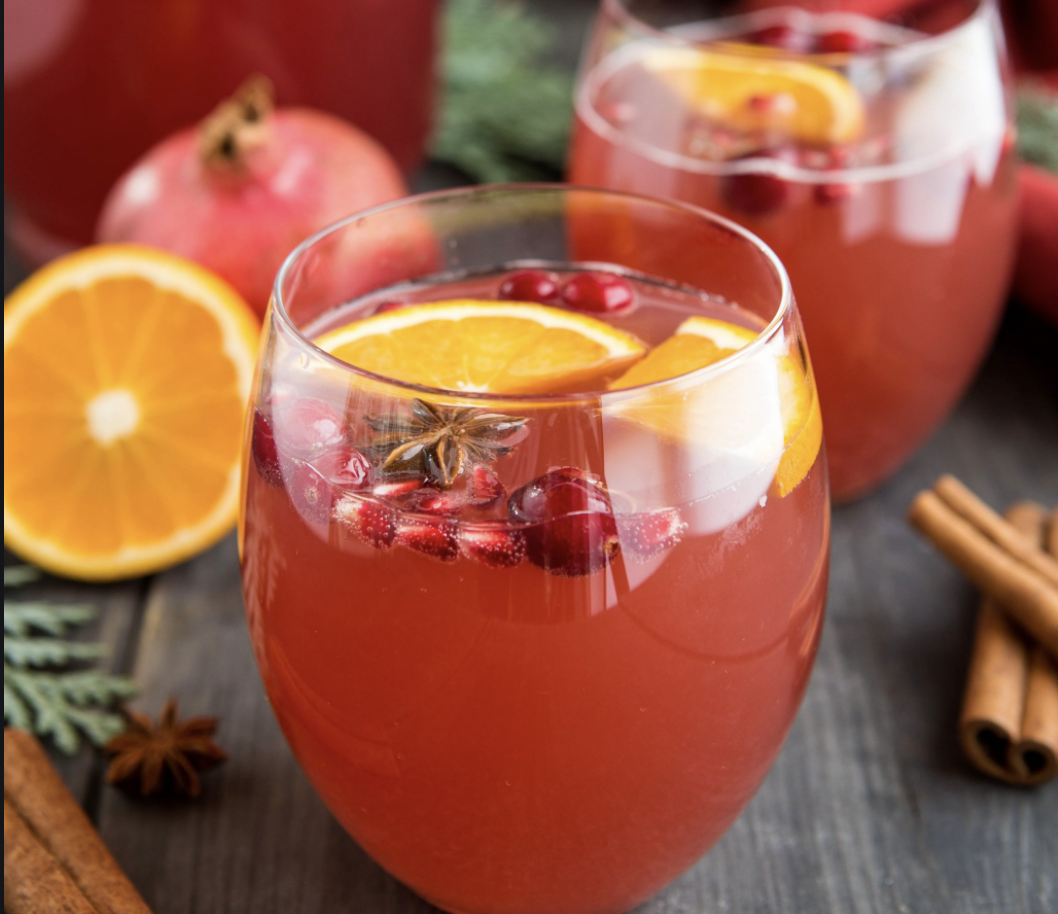 This Christmas Punch is full of cheerful, wintery pomegranate, orange and cranberry flavors. If you have kids, make an alcohol-free version for them, and add some sparkling wine for the grown ups.
Ingredients
• 8 oz pomegranate seeds
• 2 oranges
• 1 cup orange juice fresh squeezed if possible
• 16 oz pomegranate juice
• 16 oz 100% cranberry juice
• 2 tsp vanilla extract
• 20 oz 7Up or similar soda
Alcohol that can be added (optional):
• 20 oz Prosecco sparkling wine INSTEAD of 7UP
• 6 oz rum or vodka
Instructions
1. Slice oranges into thin slices and cut the slices in half.
2. Combine orange slices, pomegranate seeds, pomegranate juice, orange juice, cranberry juice, and vanilla together in a punch bowl or pitcher. Mix and refrigerate for 2-3 hours.
3. Before serving, add soda and gently stir just enough to mix.
Christmas Punch with Alcohol:
1. Add rum (or vodka) at the same time as fruit and juices.
2. Add Prosecco right before servings.