Rustic Cuff Run
We are always so happy to Paint it Forward whenever we can. This spring, Pinot's Palette is the Proud Sponsor of the first Rustic Cuff Run Benefitting Joy In The Cause!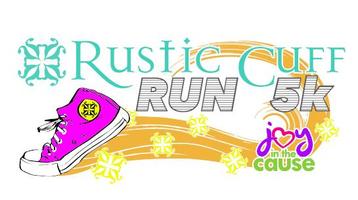 Joy In The Cause is very near and dear to our hearts as they helped our local owner Lisa go through her breast cancer journey! This is a truly wonderful charity and we are so happy to help them in any way we can.
Joy In The Cause is a wonderful organization that does anything they can to make sure that people with life altering illnesses and special needs and supported and taken care of. They do so much good and we want to help them do even more.
http://joyin...in-the-cause/
Check out the event info here:
http://www.e...34290?aff=es2
Register by April 10th to get your one of a kind Joy In The Cause cuff in your race packet. The race is on Friday, May 13, 2016. Hope to see you there!
#‎rusticcuffrun
#‎pinotspalette
#‎joyinthecause
#‎tulsa