Kids Holiday ART Workshop
Happy Holiday!
We are featuring kid's art workshop starting Dec 26th, 27th, 28th and 31st.
Children attending 9:00 AM - 1:00 PM OR 9:00 AM - 1:00 PM events should bring a snack and lunch. Pinot's Palette is a nut-free environment so please be considerate of our nut-free policy and pack a nut-free lunch.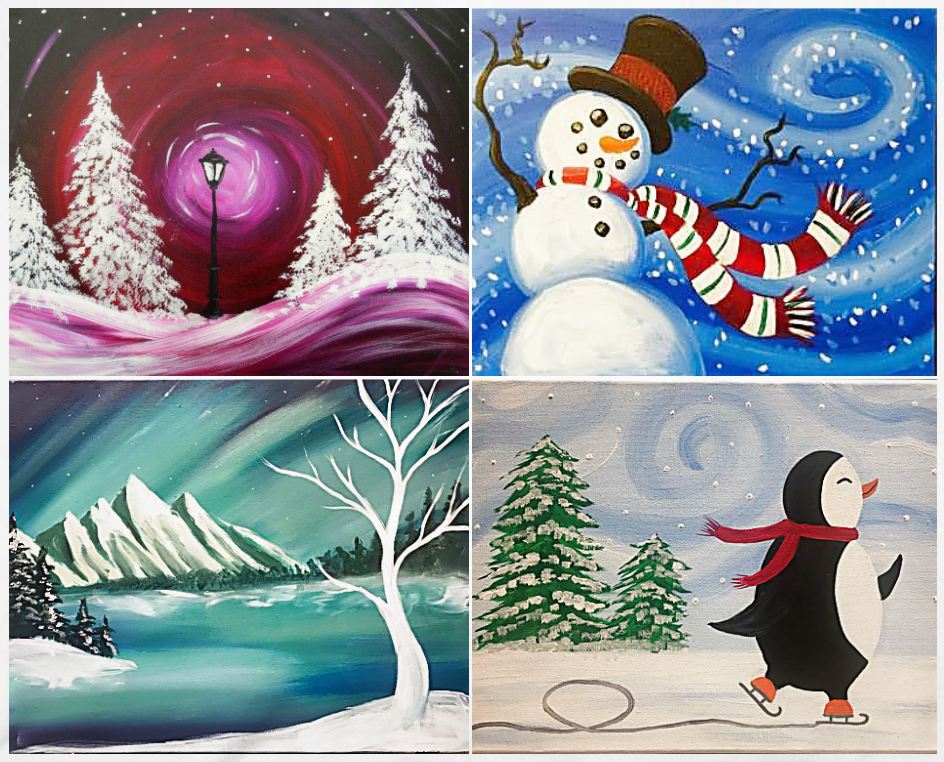 We offer 2 options:
Half Day - 9:00 AM to 1:00 PM: $49
Full Day - 9:00 AM to 3:00 PM: $70
Send NUT FREE Snack and Lunch.
Age 6 and up
Date, Wed, Dec 26th, 2018
Painting Name - Penguin's Paradise
Half Day -
https://www..../event/281797
Full Day -
https://www..../event/281798
Date, Thurs, Dec 27th, 2018
Painting Name - On This Winter's Night
Half Day -
https://www..../event/281803
Full Day -
https://www..../event/281808
Date, Fri, Dec 28th, 2018
Painting Name - Snowy Breeze
Half Day -
https://www..../event/285132
Full Day -
https://www..../event/285133
Date, Mon, Dec 31st, 2018
Painting Name - Winter Wonders
Half Day -
https://www..../event/285091
Full Day -
https://www..../event/285092