DIY Chunky Throw Blanket
During this one-of-a-kind workshop we will guide you step-by-step through hand knitting a warm, soft chunky knit blanket. No needles or knitting experience is required and all supplies will be provided.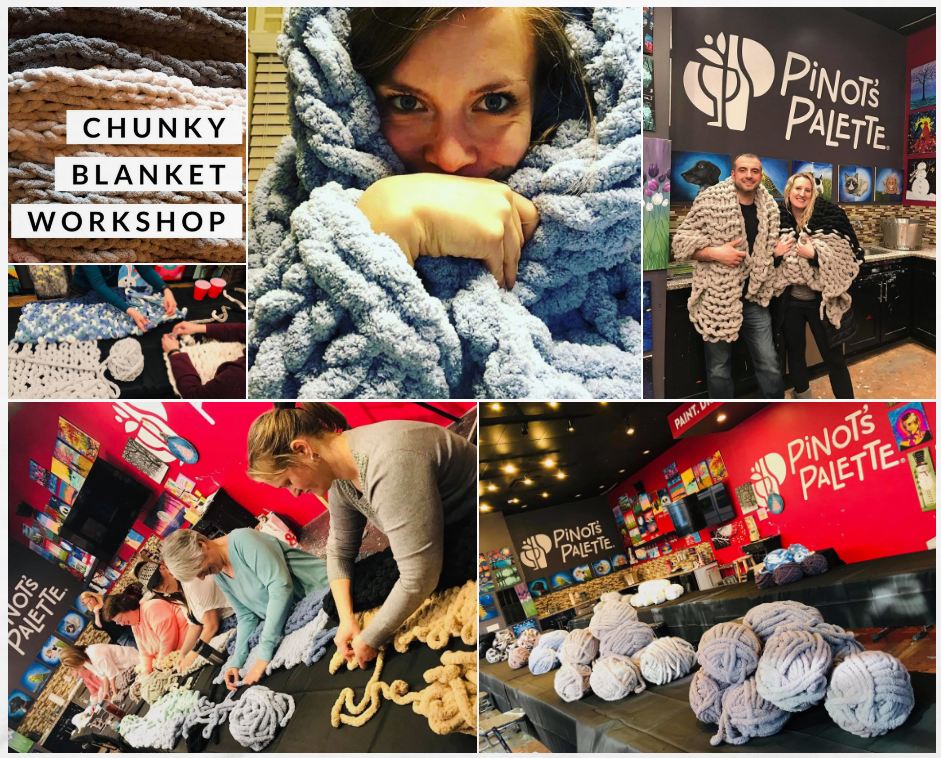 You will receive 130 yards of chunky yarn and your completed blanket will measure approximately 40"x50". A selection of colors will be available on a first come, first serve basis. Some colors may be available in limited quantities.
The more the merrier, INVITE YOUR FRIENDS!
Just launched NEW Dates:
Girls Night Out
Wed, March 20th @ 7:30 PM
Reserve Now -
https://www..../event/311900
Girls Night Out
Friday, April 5th @ 7:30 PM
Reserve Now -
https://www..../event/317314
Mom & Daughter Event
Tuesday, April 16th @ 4:00 PM
Reserve Now -
https://www..../event/314633
Moms Night Out
Thursday, April 18th @ 7:30 PM
Reserve Now -
https://www..../event/314638