Off Site Events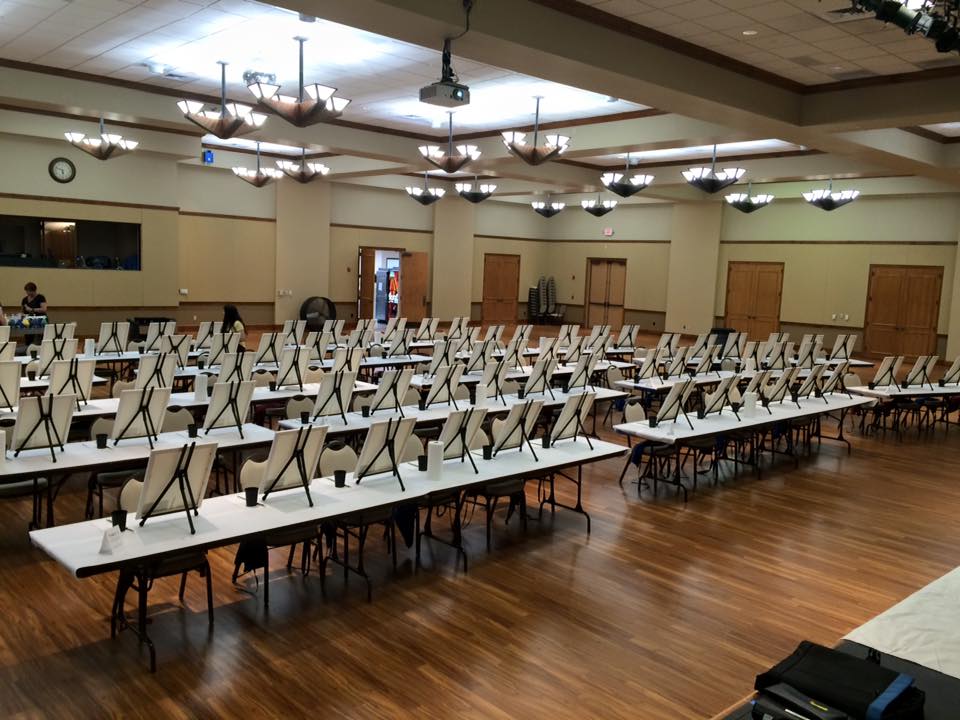 Pinot's Palette is a great place to come relax, unwind, and paint your evening away, but did you know that Pinot's can bring the party to you? We offer an exciting off-site event option that allows us to travel to your location for an exciting painting event! We supply the easels, canvases, brushes, paints, aprons, palettes and instructors, you supply the space, tables and guests! Whether its a personal gathering or a corporate event, we have many different options to make your occasion fun and memorable!
Team Building Ideas:
Individual Paintings - This is the Pinot's Palette original format. Everyone in the class paints and personalizes their own painting with the help of our artists' step by step instructions.
Collaborative Painting - Everyone in the group contributes to a large 3 x 4 ft painting. One collaborative painting is recommended for every 8-10 painters at the event.
Mystery Painting - Our artist takes you through the painting step-by-step. The catch is no one knows what the finished painting looks like!
Musical Painting - Paint one step, then move to a different seat to continue on to the next step on someone else's canvas.
Jigsaw Puzzle Painting - Each painter completes a portion and when the canvases are combined, the full image is revealed!
You can visit our Private Events Page for more details or call/email us for any additional information.
https://www....-parties#book
Book your off-site event with us today and get ready for some painting fun!