Children's Educational Art Program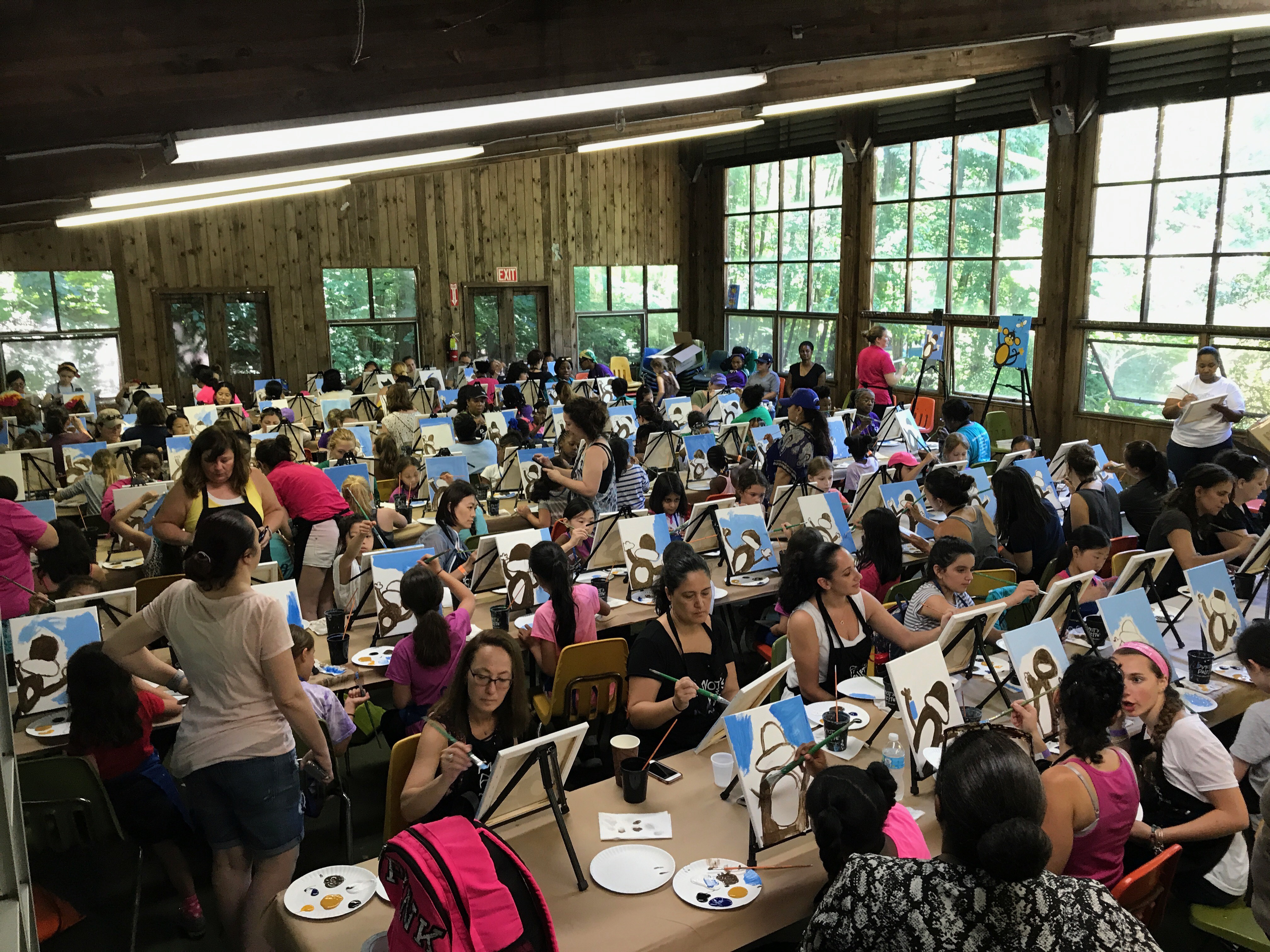 Little Brushes is an art program that we provide to kids ages 6 and up. The art session is an hour to an hour half-long painting event. We require an additional hour for set up and another hour for clean-up. The program is based around building the children's painting skills, teaching them new techniques and digging into their creative side. The program can run once a week for the entire school year for at most an hour and half long. Each week the level of difficulty and skills will accumulate. By the end of the year everyone will be painting a van gogh. Our paintings will reflect the seasons of the year, holidays we celebrate, science, architecture, mother nature and animals. This will allow the children to explore these topics through the basis of art. It will also provide a sense of pride and accomplishment as the children complete their paintings and tackle new painting techniques. The painting techniques we will teach them are blending, color mixing, setting the foundation to any painting, understanding the use of different brushes, brush strokes and care.
**time/dates and frequency is flexible***
Grades will be put together as follows
Grades 1 and 2
Grades 3 and 4
Grade 5
Grade 6 and 7
Grade 8 and 9
Supplies:
All painting supplies are provided by us. This includes all the following: Paint, easels, canvas, apron, water cups, paper towels, paint brushes and table covers.
Materials to be provided by school:
Tables and chairs or preferably long lunch room tables.
The set up:
A large open space is required for the weekly events, preferably the lunch room.
Tables and chairs are provided by the school.
All tables are covered prior to the event. We place out easels, canvas, paint palette, water cup, paper towels and aprons for the event. This set up requires one hour. The artist is set up at the front of everyone with easel, completed display painting and all artists painting supplies. The artists are providing directions on a wireless head set to ensure clear and well heard instructions. An artist's assistant or 2 is also on staff to ensure all needs are met for each painting event. As the artist gives out instructions the staff is walking around to ensure all children are understanding and completing the given directions. Once the painting is complete everyone gets to keep their completed painting on canvas.
Clean up:
All paint, easels and table covers are removed. Tables are left clean as found to ensure no mess is left. A water source is required for us to rinse the brushes and water cups. Garbage bins are required to be provided by school to dispose of garbage from the event. Clean up requires one hour.
Completed Canvases:
The completed canvases can be used to decorate the class rooms, hallways and auditorium. We also encouraged schools to donate their paintings to local libraries and nursing homes for those who are less fortunate to afford new art for their facilities.
Automobile:
We travel with our painting van to carry and load materials for the painting class.
Share Request more information here | View our photo gallery here