Pumpkins. Pumpkins. Pumpkins!
Pumpkins are the perfect home decor during the Fall months. Pumpkins are a symbol of cooler weather, Halloween, and the approaching Thanksgiving Holiday.
When decorating with pumpkins, you've got options. So shake things up this season!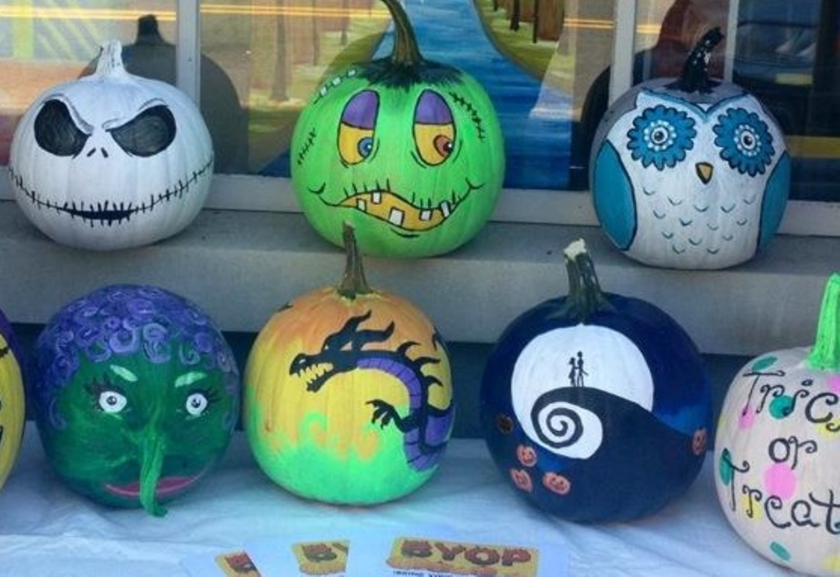 They can be left alone to stand in all their orange and pumpkin glory. (That's boring?)
They can be carved to perfection and then lit up, only to slowly decline into a puddle of mush and goo. (How sad...)
Or you can opt to paint them to divine, decor perfection. (YES!!)
Pinot's Palette Cherry Hill, an upscale paint and sip, has the perfect get together for you!
This October, you are invited to stop by our studio and paint your own pumpkins during Open Studio! Nothing beats the experience of fall, then with friends, a relaxing drink and a paintbrush in your hand! Pinot's Palette will ensure you have the assistance needed to create beautiful fall pumpkin decor, that will last the season through.
Need a little pumpkin painting inspiration?
Pumpkins can be painted to resemble their carved counterparts: Eyes, nose, and grins!
Painted pumpkins can be cleverly disguised as candy corn, black cats, fallen leaves and more.
They can be completely covered with paint to match your lovely fall decor. ex. white with glitter, classic teal, or a chic motive.
We also have ceramic pumpkin banks for the kiddos...chiching!
No-carve pumpkins last longer than jack-o-lanterns. With Pinot's Palette's help, you'll decorate pumpkins with paint that will last the entire Fall season. What are you waiting for? Join us for an unforgettable evening with friends and painting