OPEN STUDIO
WHAT IS OPEN STUDIO & HOW DOES IT WORK?
Unlike our traditional step-by-step instructor-led paint sessions, Open Studio is designed to give you more flexibility and freedom to choose what you want to paint and when you want to arrive,
DIY...Your Way, and Your Pace.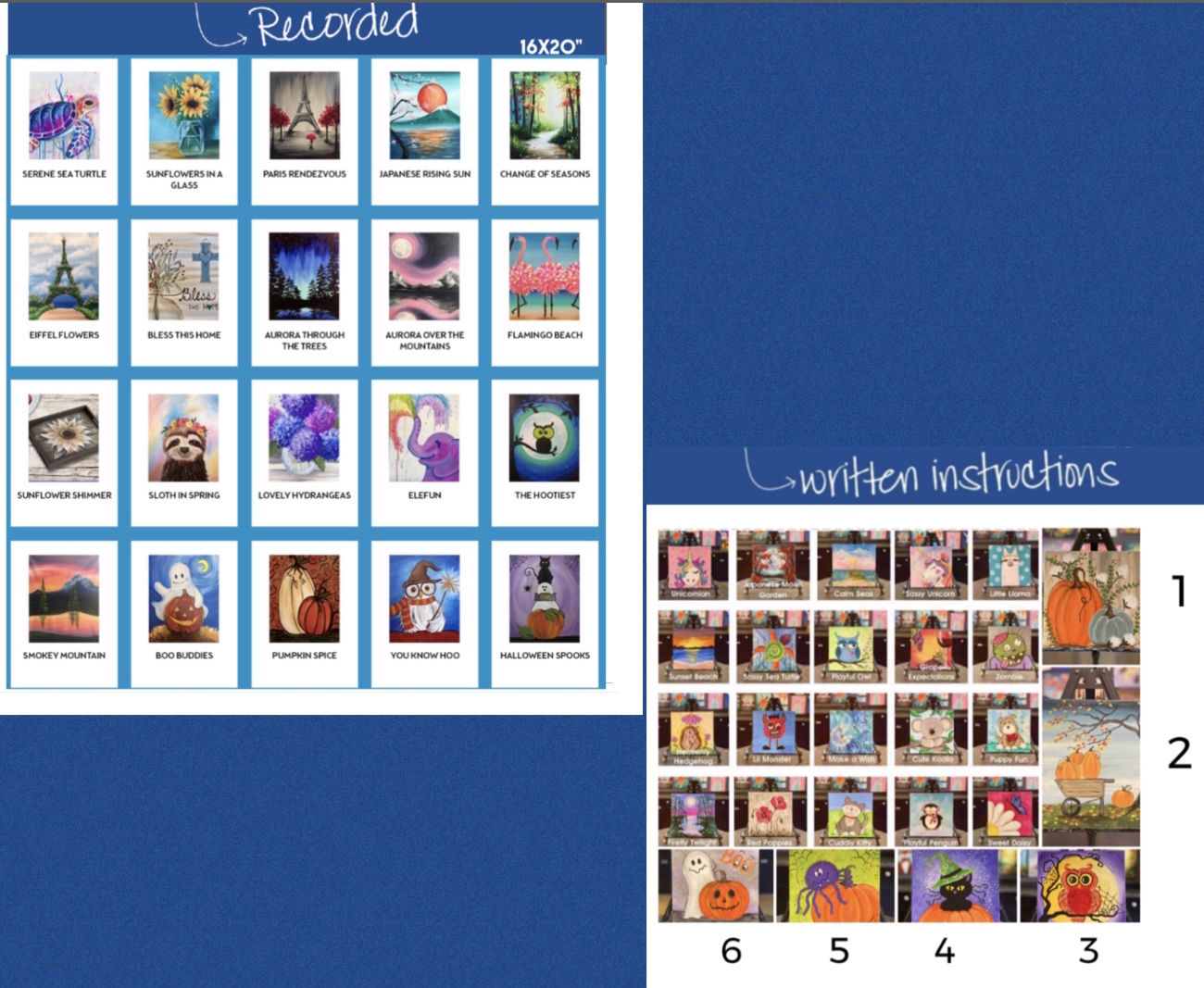 An instructor WILL NOT be on stage leading you step by step in person, however, an artist will take you step-by-step via a recorded video, or you will follow written instructions.
Arrive during the specified window of time and finish by the departure time.
Example: Open Studio is 2-4 pm. Arrive any time between 2-4 pm and finish by 6 pm.
VIDEO TUTORIAL: $29
You will follow a video recording of an artist to create your masterpiece on a 16x20 canvas.
Pause, Rewind, and Fast Forward.
**PLEASE BRING A DEVICE (phone or tablet) AND HEADPHONES TO FOLLOW THE VIDEO.
WRITTEN INSTRUCTIONS: $18
Follow STEP-BY-STEP WRITTEN INSTRUCTIONS to create your masterpiece on a 10X10" or 8X10" canvas.
*PLEASE SIGN UP IN ADVANCE (NO WALK-INS)
*INFORM US OF YOUR PAINTING SELECTION IN THE SEATING CHART DURING CHECKOUT.
READY TO PURCHASE? CLICK YOUR CHOICE BELOW