Wine-ot Learn About It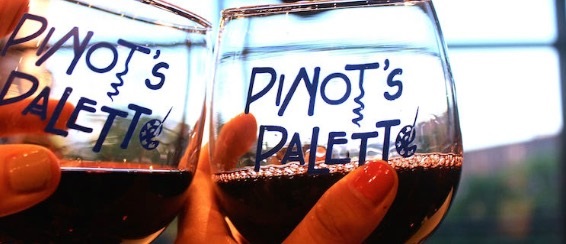 Don't know enough about wine? Let's not whine about it and learn about what makes wine, wine. Wine is French, it's sophisticated, it's classy, and it's pleasurable; clearly, it appears complicated. But you know what? It doesn't have to be that way; just keep reading and you'll see what I mean.
There are many many MANY different varieties of wine. Most of us have heard of the commoners… there's red wine, white wine and sometimes pink (rosé). Many is emphasized because wine doesn't discriminate. Wine is produced all over the world and can come from many different countries. Because of this, they all don't have to taste the same and offer many different experiences. They can be bone dry or very sweet, but even so many sweet wines have a certain bitterness to it. Winefolly.com have charts that displays different types of wine based on the sweetness. Check it out in the links below.
Wine can be enjoyed by all, but it takes time to acquaint oneself to the taste of wine. Give your taste buds a chance to have fun and make some friends, one dry or sweet sip at a time. Familiarized yourself by clicking the link below. The guide ranges from how to taste wine to buying wine to serving wine; it's a beginner's guide to navigate your way around the drink (and if you're not a beginner, read it anyways … you never know what you'll learn).
Not so complicated now is it? Now, go get your wine on and enjoy that journey to becoming a wine expert.