How Do You Celebrate Friendship?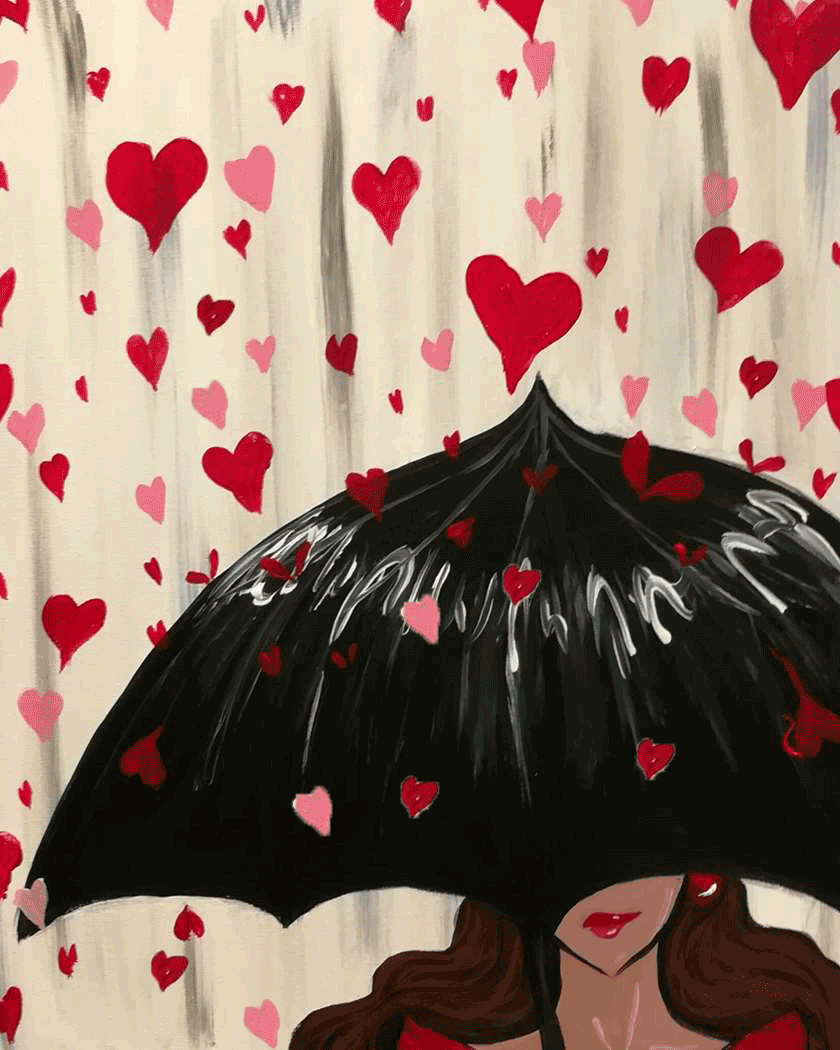 With Valentine's Day approaching, we realize that for many this is the week and weekend to celebrate love. However, maybe you don't have a love interest and might just want to celebrate a friendship with your favorite someone. What do you do to celebrate the friend(s) in your life? There are so many ways and often we don't take the time to plan a night or day that will build lasting memories. How about a dinner out, a fun shopping trip to a local mall, lunch at a special restaurant, or a movie? Maybe you want to make a meal together and share a favorite bottle of wine. Sharing experiences rather than gifts brings meaning into our lives, builds lasting memories and is good for our souls.
We at Pinot's Palette in Valencia would like to suggest that you celebrate Galentine's Day with us on Thursday, February 15 by painting "Heatbreaker" from 8 to 10PM. We are the premiere Paint and Sip location in the Santa Clarita Valley and we promise you don't need a lick of talent to go home with something you created on your own. One of our local artists will take you through the painting step-by-step and you can enjoy great music and conversation while doing something that we think is engaging, relaxing and memorable. Bring your own dinner or snacks and enjoy a glass of wine, beer or a beverage of your choice at our bar. If this painting doesn't speak to you, take a look at all the beautiful pieces we are painting in the days ahead. We promise this is a great way to spend special time with a friend or a group of friends. Click below to sign up for Thursday's painting or view our calendar and click on something that might work better for you. Even better, why not consider planning a private party for your friends where you can pick the painting, the date and all you need are 15 guests?! (Contact us for further information). No matter what you choose to do, join us to PAINT. SIP. HAVE FUN.