Team Players Through Thick Paint and Thin!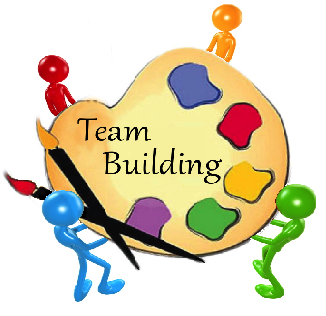 If you've ever worked closely with a team, you quickly learn that you coworkers can often become your family. You rely on them for cooperation and respect. Ultimately you are all working towards a common goal. So why not create an event where you can all come together outside of a work setting to collaborate and enjoy each others company while building stronger relationships! Mutual respect and a deep rooted rapport can lead to a more productive and enjoyable work experience. Here at Pinot's Palette Somerville we offer a multitude of options for a team building experience for you and your team. From large collaborative canvases where each of your team paint an assigned section to simple single canvas paintings and jigsaw collaborative pieces.
Cooperate parties are our bread and butter. Past groups have described our events as fun, inviting, and pleasantly effective, stating that results of their mutual time spent with one another has created a camaraderie in the work place.