The ABC's of Corporate Virtual Team Building At Pinot's Palette - Princeton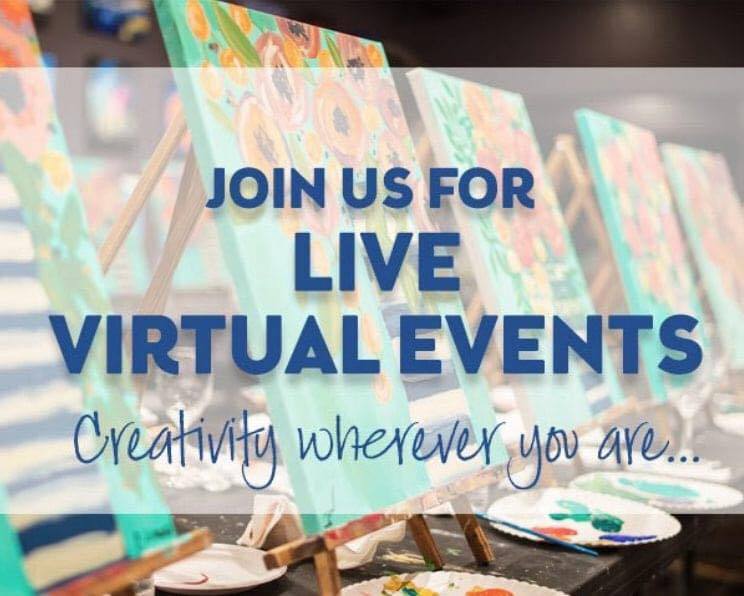 Painting Encourages Positive Bonding and Socialization!
The Pinot's Palette Virtual Team Building activities are designed to be relaxing, encouraging and supportive.
Virtual Paint & Sip Events are Stress Free!
Many well-intentioned team building events involve physical activity, while others involve a lot of "going around the circle" and putting people on the spot to answer questions. Both of these situations can be stressful for staff who don't excel at physical activities or don't like to be in the spotlight. Painting is a great activity because it's comfortable for all personality types. While some may be nervous about how good their artwork is, at Pinot's Palette – Princeton we emphasize the fact that everyone's style is different and there are no expectations other than to relax and enjoy the process.
Our Paint and Sip Virtual Team Building Activities Improve Problem Solving and Execution.
Creative activities form new neural pathways in the brain. Combine this effect with the stress-busting effect of painting, and your team is better prepared to find solutions to problems that previously stumped them. For example, a 2015 report from Aon Hewitt showed that companies that increase their employee engagement and team-building activities see a 3% increase in revenues the following year!
Scheduling a Virtual Paint & Sip Team Building Event is a Great Recruiting Tool
Virtual painting classes are a unique way to show associates you care about their mental well-being. Showcasing photos of our team's paintings on your company's website and social media pages is a great way to show job candidates your company values its employees and thoughtfully provides its employees with creative outings that refresh and rejuvenate!
To find out more about our Corporate Virtual Team Building offerings, contact Kathleen Walters, the owner, at princeton@pinotspalette.com or call the studio [609-285-5102].