Plan Your Next Wedding Event With Pinot's Palette Brandon!
Whether you're looking to celebrate a wedding-related event in person OR virtually, we're here for you! From engagment parties, to bridal and couples showers, bachelorette parties and more, Pinot's Palette in Brandon is the place for you!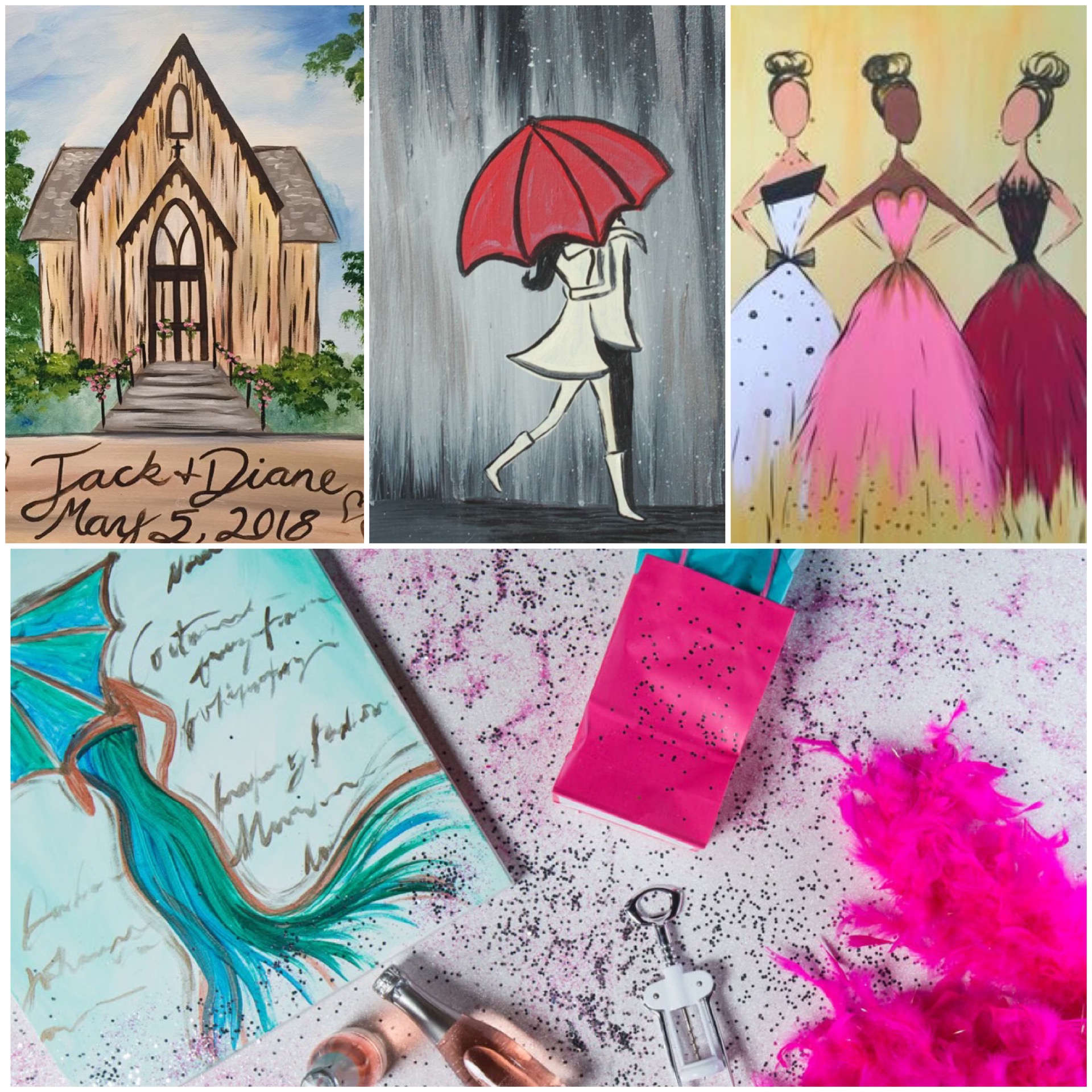 With the world slowly but surely returning to "normal", people are finally feeling more relaxed and comfortable making wedding plans! Maybe you or someone you know got engaged before the pandemic but were stopped in their tracks on planning, OR perhaps you got engaged during the last 14 months!
Surprisingly (or maybe no-so-surprisingly), people have decided to commit to one another throughout this very stressful last year as relationsships were put to the test during the circumstances of the pandemic.
https://www....-coronavirus/
If you're looking for the perfect place to host a private event for a wedding-related celebration, look no further than Pinot's Palette, Brandon!
Book our studio for a private event where YOU get to select the date, time, and painting for the class. You can select the length of time that you want for the party (typically, we do 3 hour parties… 2 hours for the painting and an additional hour for food/drinks/games/and mingling).
Pick which painting is PERFECT for your guest of honor and watch as everyone comes together in a fun and creative space to create some souvenir masterpieces!
You can bring in food or have it catered (*Ask us for some excellent local catering options), as well as give us specifics about the wine & beer you'd like to enjoy.
Tell us what type of music you want to paint along with OR bring in a playlist of your own and we'll play it!
Stop in to decorate before your event to make it even more festive; Plan party games...
It's all up to you! We want your event to be as special as you want it to be and we're here to help make it happen!
Leave the class, holding onto your work of art and the many memories you made, both, things that will last a lifetime. Always remember your special day, spent with loved ones, each time you look at your painting in your home and the fun you had, making it.
Our private parties make an excellent choice for any of your upcoming wedding festivities.
From bridal showers and bachelorette parties to engagement celebrations, couple showers, and more, Pinot's Palette in Naperville has got you covered. We can't wait to be a part of your big day and are here to help you plan and execute your event with ease.
Start by reaching out to us to get the party booked and start planning!
For celebrations (like bridal showers, bachelorette parties, birthdays, and so on):
https://www....ivate-parties
For virtual parties where you can paint from the location of your choice:
https://www....ivate-parties
We hope to see you soon for your bridal event, or any other celebration if you're eager to celebrate in the Tampa–St. Petersburg–Clearwater area, we always have a great time with brides and grooms to-be!! If you're not sure what our classes are like and want to try out a public event before committing to a private party, come in for a class OR join one virtually. You can view our full calendar on the link below and see all of the excellent classes, coming up for the public! Can't wait to see you soon! :)
Cheers